Partnering & companies
Find Swedish ATMP activities/facilities and how to engage!
This page aims to summarise ATMP activities in Sweden and assist you in finding collaborators. Scroll down for the;
ATMP map
summary of companies in Sweden
summary of ATMP immunotherapy activities
DISCLAIMER: All information on this page is subject to change where relevant.
ATMP map
This map is being constantly updated to assist you in finding collaborators and facilities for ATMP development in Sweden. Not on the map? Please fill in this form or contact Heather Main.
How to use the ATMP map
View in full screen and use search terms.
  to toggle between view of the classes below.
Companies within ATMP
Clinicians that have treated patients with ATMPs
Facilities for ATMP manufacture or pre-GMP process development
ATMP Sweden partners
Academics within ATMP
For each category 'related technologies' are seen as a grey pin. More information on ATMP related technologies can be found on our What are ATMPs page and may include non-ATMP gene therapies, EV technologies or DNA vaccines against infectious disease.
For updated information about tissue establishments and manufacturing facilities please visit vavnad.se (information only in Swedish)
ATMP companies in Sweden
The vast majority of Swedish companies are developing Gene Therapy Medicinal Products (GTMP). However, keep in mind that cells that are genetically modified in-vitro and then delivered to a patient are classified as ex-vivo GTMPs not sCTMPs. Check out our What are ATMPs page to see why some ATMP technologies may be classified as sCTMP, GTMP or TEP. There are Swedish companies developing gene therapies based on synthetic oligonucleotides but these are not classified as ATMPs.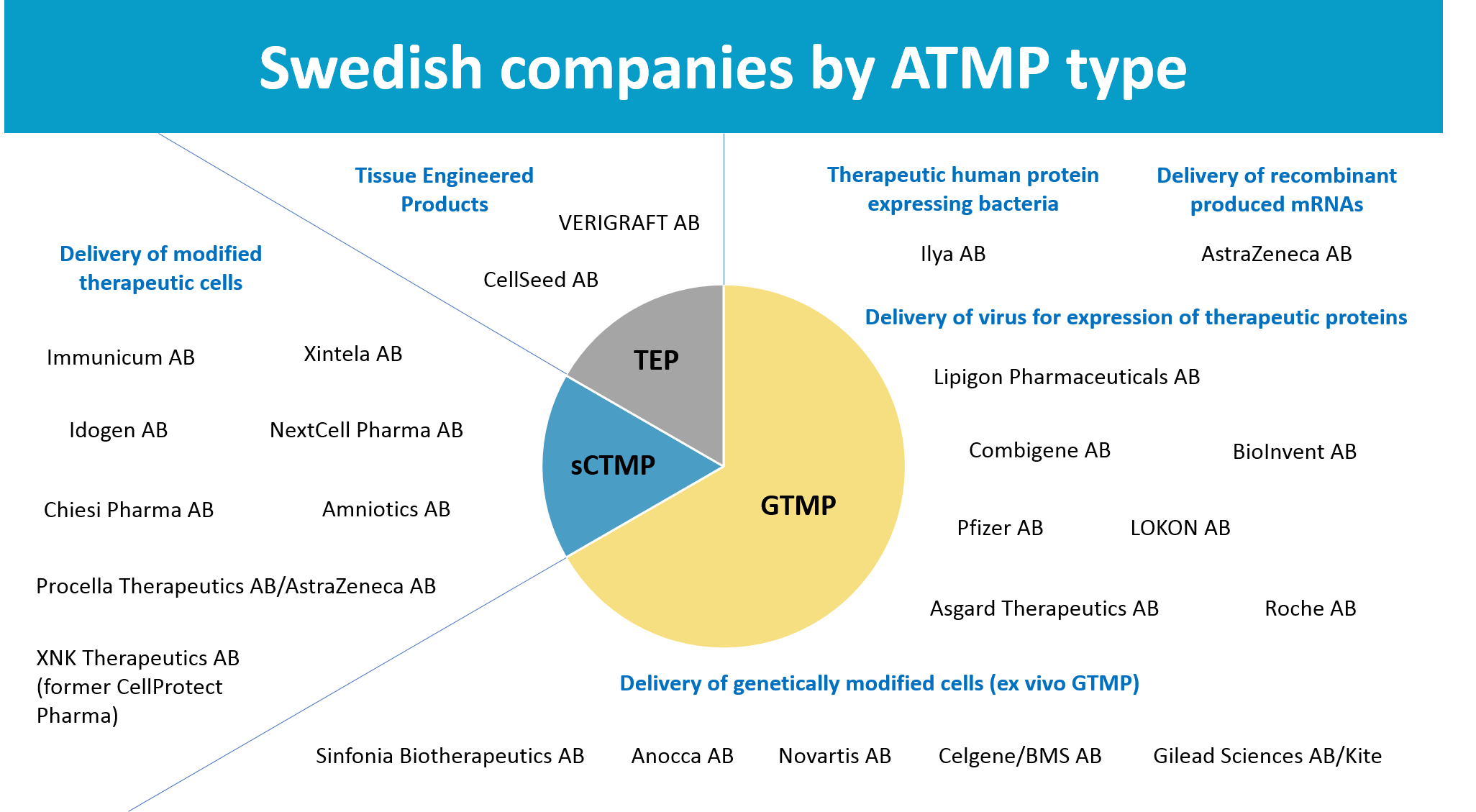 Swedish ATMP immunotherapies
The main ATMP immunotherapies being developed in Sweden are based on Natural Killer (NK) cells, Dendritic Cells (DCs) and T-cells. Probably the most well known is CAR-Ts, based on T-cells. However, Sweden is a world leader in NK cell research and product development. KI researchers not only discovered NK cells in the mid-70s but also discovered their ability to identify tumour cells in the 80s. Exciting possibilities are also being developed using Dendritic Cells which represent the interface between the Adaptive and Innate immune systems.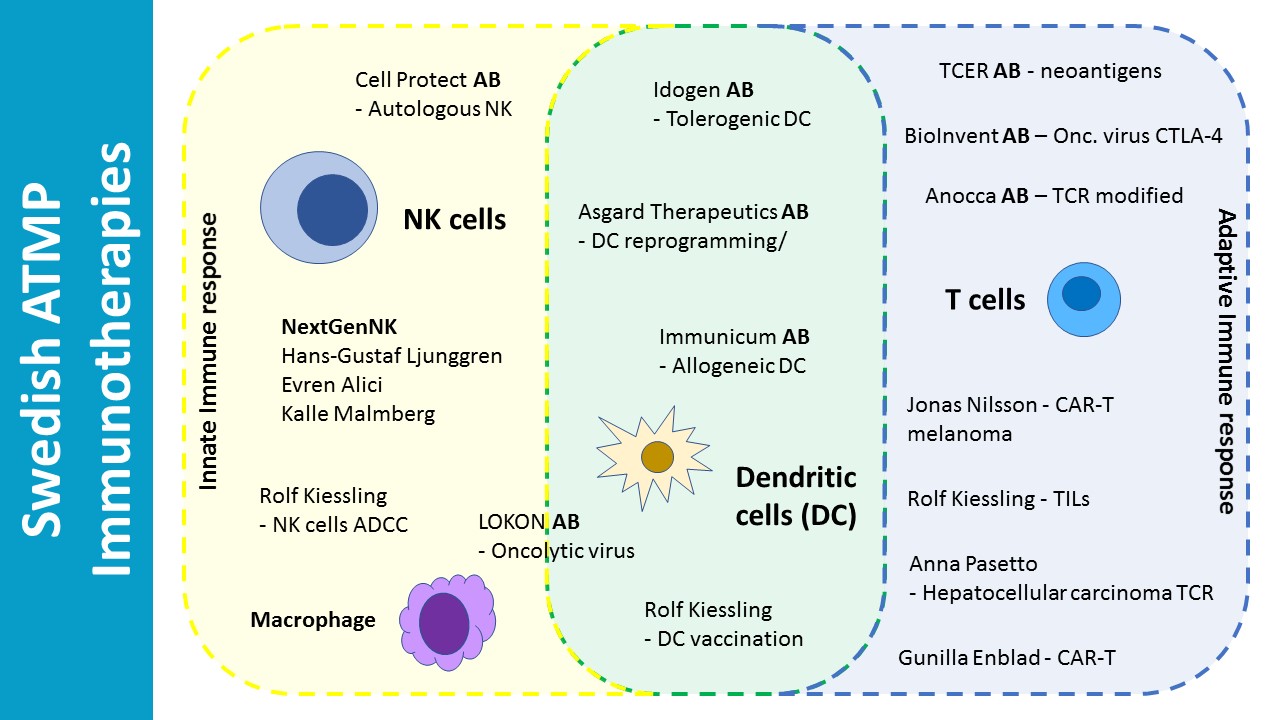 Related content